Conservation Apprentices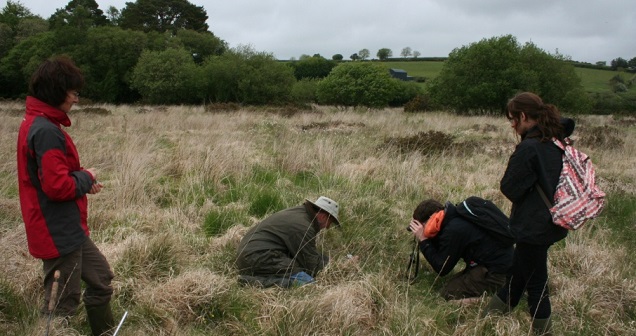 Students on a field trip
This project has been developed to fulfil the Moor than meets the eye Landscape Partnerships commitment to providing training and skills relevant to the heritage and specific needs of Dartmoor.
Inspired by the on-going success of the Moor than meets the eye EcoSkills project, an exciting new initiative has been launched to fund two 2 year Conservation Apprentices. This opportunity is specifically targeted at young people who do not want to continue with formal education and are seeking work. The aim is to help young people develop the skills and experience to start a career in heritage conservation. Combining practical work and public engagement training, it is intended to deliver a rounded and positive experience for the apprentices and also for the partner organisations who will benefit from their contributions to the landscape management of Dartmoor.

Recruitment of the first apprentice will be underway in early 2017.
Want to know more?
Speak to Jon Stones, Assistant Head Ranger (Works), DNPA
Tel: 01626 831641
Email: jstones@dartmoor.gov.uk
Read more