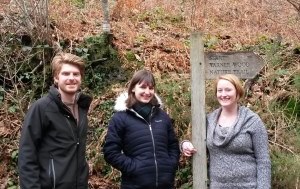 Are you a graduate wanting to gain experience in wildlife conservation? Do you fancy being part of Moor than meets the eye and joining our friendly team here at East Dartmoor for a whole year? Then this could be the opportunity for you...
We're hosting a year-long structured training programme for 4 graduate volunteers who want to consolidate their skills and knowledge in applied conservation management. More information available here:https://www.gov.uk/…/conservation-assistant-candidate-pack-…
Deadline midday February 8th 2016. Contact linda.corkerton@naturalengland.org.uk for more information.