Volunteering opportunities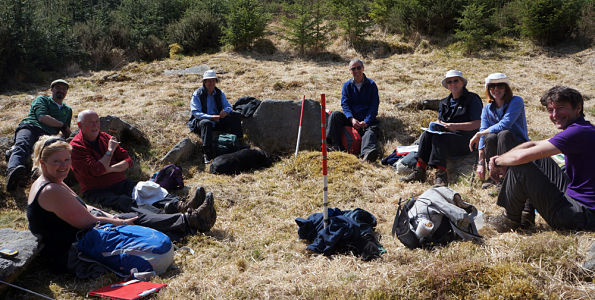 Fernworthy Lidar Day © Alan Endacott
Would you like to help us explore Dartmoors rich heritage? There are many projects across the scheme which with your help can help benefit the moor whether you are interested in wildlife, investigating Dartmoor through the ages, helping people get a better understanding or developing and sharing the skills to care for Dartmoor for future generations.
Opportunities include:
Communications Volunteer
We are currently looking for someone who could provide additional communications support to the Moor than meets the eye team. Could you help us spread the word about the scheme and all the great work it is doing, liaising with local groups and our partners?
If you are interested please have a look at the role description
Schools and Events Volunteer at East Dartmoor NNR
We are looking for someone who would like to share their enthusiasm for nature with families and schools and help us deliver a varied events programme at East Dartmoor NNR and also help us run a series of education sessions with local schools taking part in the John Muir Award
For more information please have a look at the role description
Other opportunities include:
Recording and monitoring wildlife; including moorland birds, lichens and barbastelle bats
Surveying archaeology; field walking, ground truthing LIDAR images
Historical research; using old mapping, archive work to explore parishes
Undertaking practical management of historical and wildlife sites; improving wildlife habitats, uncovering overgrown monuments
Heritage Champions; helping younger people learn about heritage and get involved through education and events
Higher Uppacott; help develop a "Friends of" group so that more people can have an opportunity to visit this medieval longhouse
How to get involved
If you are interested in volunteering please contact Andy Bailey the Community Officer for MTMTE to discuss the various volunteer opportunities.
We'll support you with training as required and the chance to meet and work with lots of interesting people.
Call 01822 890903 or email andy@moorthanmeetstheeye.org