Mark Allott- Moor than meets the eye Scheme Manager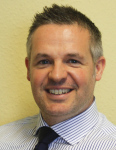 Mark leads the Moor than meets the eye Team based in the Old Duchy Hotel, Princetown (above the High Moorland Visitor Centre). He's a Civil Engineer by profession and has spent the last 20 years in local authority and private consultancy.
Mark's family moved to Devon when he was 10 and ran Langstone Manor Camping & Caravan Park in Moortown, Tavistock. Growing up on the slopes of Pew Tor, Mark's love of the moor started at an early age. He was fortunate to be able to relocate his own family back to the southwest in summer 2012 and enjoys views to Sheepstor from the back garden. Dartmoor is literally on the doorstep.
In their spare time, Mark and the family can be found letterboxing, cycling and rambling on the moor or supporting events around Burrator Reservoir. Like Andy, when the kids and time allow, he also enjoys landscape photography..!
Mark's looking forward to working with the community and scheme partners to develop the MTMTE projects and learn more about this fascinating and beautiful part of the world.
---
Andy Bailey – Moor than meets the eye Community and Events Officer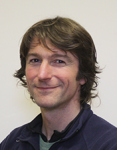 Andy is the Community and Events officer for Moor than meets the eye. He has spent the last 20 years helping people to get out and connect with their local countryside and wild places where ever they live. He has worked with and supported volunteers to manage locally important wildlife sites, and helped find opportunities for people to get involved in the countryside.
Andy worked on the development of this Landscape Partnership scheme from April 2013 and is looking forward to seeing the projects becoming a reality.
Before working on this scheme Andy worked for Natural England at the East Dartmoor National Nature Reserve developing educational visits and events for people of all ages to create a sense of awe and wonder for the natural world and to encourage the naturalists of the future.
Andy is passionate about the outdoors and enjoys exploring the openness of Dartmoor and making family expeditions to the coast. When the children allow, he enjoys birdwatching and photography and plays an active part in his local community, helping the school PTA, the annual Apple Pie Fair and the village panto!
---
Emma Stockley – Moor than meets the eye Community Heritage Officer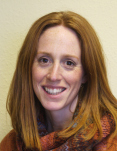 Emma Stockley is Community Heritage Officer for the MTMTE team. She is a qualified archaeologist and has taken part in numerous excavations and archaeological projects, both in the UK and abroad.
Emma grew up in Devon and spent a great deal of time on the moors exploring with her family, and later, when undertaking the Ten Tors challenge. Emma left Devon in 2000 to study for a degree in archaeology at UCL. After graduating and working in London for a number of years, Emma moved to the Rame Peninsula, south east Cornwall with her husband and started a family.
Over the last eight years, Emma has combined raising her two boys with numerous voluntary commitments including roles as Chairman of the local pre-school, Director and later Chairman of a land management company and Chairman of her local school's PTA.
From 2012 onwards, Emma volunteered at Liskeard and District Museum to develop her museum and conservation skills and has organised and delivered school trips to heritage sites in Cornwall on behalf of Cornwall Heritage Trust and other organisations. Emma enjoys making these trips exciting and memorable by including elements of story-telling, role-play and orienteering. Emma ran educational workshops for school children during the Mapping the Sun 2013 project – an excavation at The Hurlers stone circles, Bodmin moor and during the Liskeard Castle Project, Emma taught members of the community the basics of archaeological excavation techniques.
In her spare time, Emma is currently working with Saltash U3A and other groups to develop geo-archaeological investigations and projects on Bodmin Moor. She also loves spending time with her husband and two young children exploring the Cornish coast in their kayaks. Emma is a member of Cornwall Archaeological Society and Caradon Amateur Geology Group.
Adrian Wade – Moor than meets the eye Finance & Admin Officer
Adrian is the Finance and Administration Officer for Moor than meets the eye, and has lived on Dartmoor since 2011. After graduating with a Law degree from Durham University in 1999, he practiced as a solicitor in Lincolnshire and Yorkshire for a number of years before relocating to Devon. Adrian worked as a member of the Senior Leadership Team at a multi-academy trust in North Devon, where he spent his time providing legal and operational support to the trust, before joining the MTMTE team in January 2018.
Adrian is passionate about Dartmoor, and spends a lot of his spare time out on the moor, walking (in all weathers) or cycling (in nice weather). In addition to his role on the MTMTE team, he is a director at the multi-academy trust in North Devon, and is employed as an Outdoor Education Coordinator overseeing the Ten Tors and DofE provision for a community college in the trust (more excuses to get out on Dartmoor!). He is also a trustee of a Devon based charity which provides opportunities for young people to get involved in outdoor adventurous activities, and is a member of Dartmoor Search and Rescue.