What is Parishscapes?
The Parishscapes project was conceived to help local communities explore the surrounding landscape and discover the heritage within it. Moor than meets the eye offers support by providing a toolkit of resources and a grant scheme. This enables the parishes within the Scheme area to make decisions about their heritage and develop projects that celebrate, care for and increase understanding of and improve their local heritage.
Parishscapes has three aims: to conserve and enhance the cultural and natural landscape of each participating parish, help more people learn about and enjoy the heritage of the area and to help tell the story of the people and landscape from a community perspective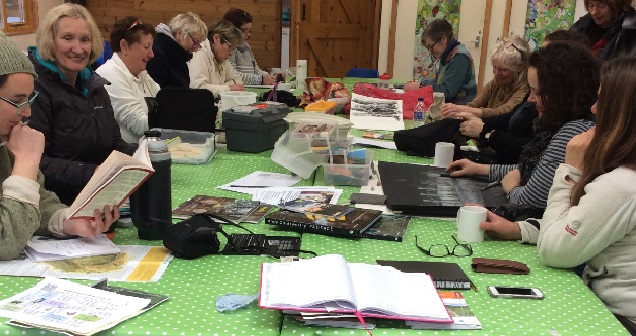 Bovey Tracey Granite Elements project - creative writing workshop at Yarner Woodland Centre

What are the criteria?

Parishes within the MTMTE Scheme area are: Ashburton, Bickington, Bovey Tracey, Buckland-in-the-Moor, Chagford, Dartmoor Forest, Gidleigh, Ilsington, Lustleigh, Manaton, Moretonhampstead, North Bovey, Throwleigh and Widecombe-in-the-Moor.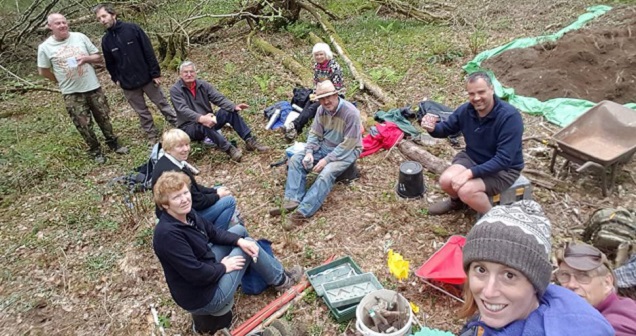 Parishscapes Community archaeological dig at the historic farmstead of Vinnimore in the Bovey Woods
Ideally, project ideas should come from the wider community, as a result of working with the Community Heritage officer and exploring the heritage of the parish.
Projects should aim to achieve some of the following:
Heritage will be better managed
Heritage will be in a better condition
Heritage will be identified and recorded
People will have developed skills to ensure heritage is better looked after, understood and shared
People will have learnt about heritage
People will have volunteered time
Environmental impacts will be reduced
More people and a wider range of people will have engaged with heritage
Your local area/ community will be a better place to live, work or visit
How to apply
How much can I apply for?
You can apply for up to £10,000 per parish
Who can apply?
This scheme is open to charities, constituted voluntary and community groups, parish councils and town councils within the MTMTE Scheme area
How do I apply?
It is recommended that any individual or organisation that has a potential project talks to;
Emma Stockley, the Community Heritage Officer.
Telephone: 01822 890904
Expressions of interest can then be sent by email to emma@moorthanmeetstheeye.org
List of Parishscapes
Now in the finalyear of the Scheme, all of the parishes are actively engaged in community projects. Please visit the individual Parishscapes pages for more details about specific parishes and what they are up to.
Ashburton
Bickington
Bovey Tracey
Buckland in the moor
Chagford
Dartmoor Forest
Gidleigh
Ilsington
Lustleigh
Manaton
Moretonhampstead
North Bovey
Throwleigh
Widecombe in the moor
Parishscapes Celebration
The work of the Parishscapes volunteers was celebrated in March 2018 at a very well attended and successful event.
Find out more at Parishscapes Celebration Event 2018