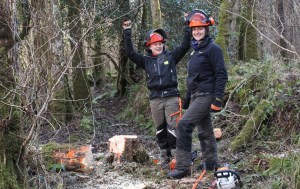 As part of Moor than meets the eye's commitment to provide training and skills we have been running a successful programme of training and opportunities for graduates. Many of our trainees have gone on to full time employment in the environmental sector as a result.
Natural England is currently recruiting the next four Conservation Assistant Trainees so if you think you would like to be considered then please get in touch. The closing date has been extended to 22nd January so you'll need to act fast. All the details are here on the gov.uk website
For more information contact linda.corkerton@naturalengland.org.uk. You can also have a look on our website here for information about the programme.