Wray Valley Trail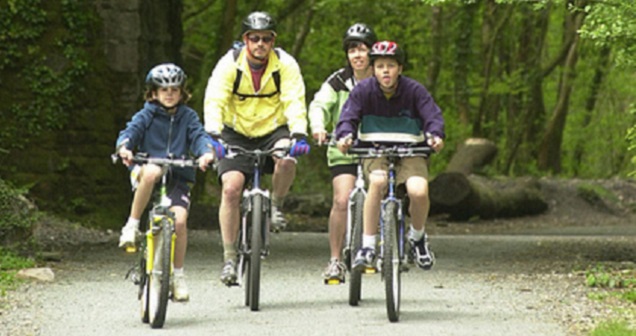 Cyclists on the Wray Valley trail
Work is progressing well on this project which, on completion, will deliver a 10km (predominantly) off road multi-use trail on the route of the disused Moretonhampstead Branch line, with the majority of the intended route now being open to the public. The track was originally constructed and opened in 1866 by the Victorians and this project aims to re-purpose the (now) disused route whilst sympathetically maintaining the habitat of wildlife along the route.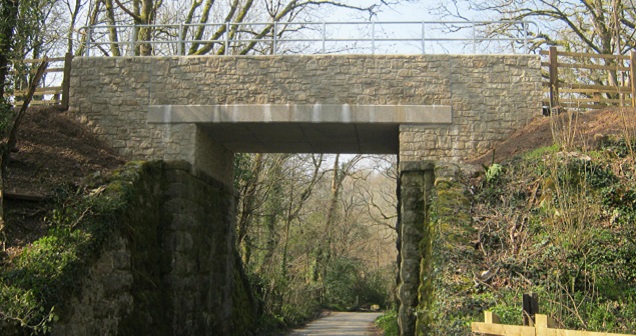 Wilford Rail Bridge - rebuilt on the dismantled South Devon Railway line
The project includes the planning, development and construction of a largely off-road recreational trail to provide a new sustainable transport link between communities on the east of the moor and to act as a recreational facility for locals and visitors to the area alike. The multi-use trail has been designed for pedestrians, cyclists and equestrians and is known as the Wray Valley Trail.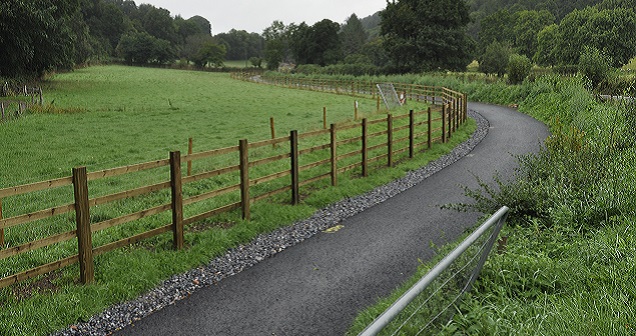 Part of the Wray Valley multi purpose trail near Wray Barton
On completion, the trail will also include interpretive elements the primary theme of which will be local history, specifically the railway and lives of people living in the Wray Valley in the Victorian era. The trail is due to open in its entirety by the end of Summer 2019.
Want to know more?
Speak to Ian James, Devon County Council
Tel: 01392 382719
Email: Ian.james@devon.gov.uk
Read more