Moor Boots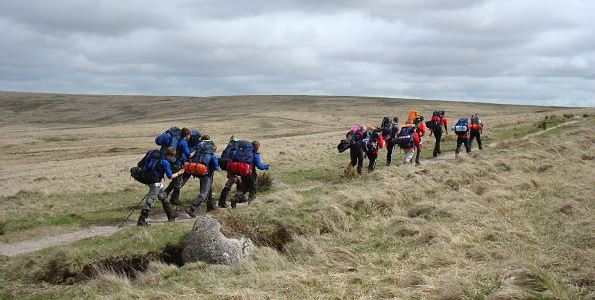 Duke of Edinburgh's Award Scheme walkers
Moor Boots is a scheme to assist young people from disadvantaged backgrounds to acquire personal expedition equipment allowing them to participate in activities from which they would otherwise be barred.
The project makes small grants to selected individuals allowing them to purchase personal items such as boots and socks from selected suppliers. The scheme is targeted at the Duke of Edinburgh's Award (D of E) scheme. It removes cost barriers to entry of the D of E scheme for disadvantaged young people. Potential applicants for grants are identified by D of E Assessors / supervising teachers. Candidates complete a simple application form which is accompanied by a supporting statement from the teacher / assessor.
Applications are adjudicated by an independent panel. Successful applicants are able to purchase equipment from designated participating suppliers. The D of E Award scheme provides an opportunity for young people to experience and learn about the Dartmoor landscape in an environment that places high value on developing teamwork skills and understanding the heritage and natural environment of the landscape.
The objective of the project had been to provide practical help to 75 young people over the course of the Scheme. By the fourth year of the five year project, twice that many grants had already been awarded.
Want to know more?
Speak to Philip Hutt, Director, Dartmoor Preservation Association
Tel: 01822 890646
Email: info@dartmoorpreservation.com
Read more