Bellever and Postbridge Trails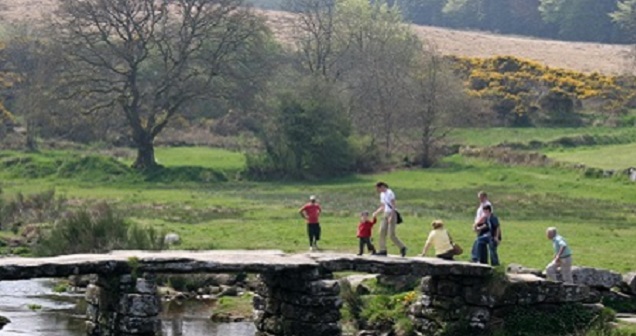 Postbridge clapper bridge
An Access and Interpretation Plan was commissioned for Postbridge and Bellever to set out what the community, local residents, local businesses, landowners, Forestry Commission and Dartmoor National Park Authority would like to see happen in the area. The purpose of the consultation was to find ways of engaging the wide variety of visitors who come to the area, encourage them to stay longer and discover the surrounding landscape heritage.
The consultation led to proposals for trails, interpretive media and visitor management (including car parking and landscape proposals for the forest area) which make links around Bellever Forest and Postbridge, using Whitehorse Hill as a means of developing further interest in the heritage of the area.
Trails

The aim of the project is to create or improve 9 walks of varying lengths, including a family friendly village trail. This involves creating new access paths, re-surfacing some existing trails and improving signage. Following further consultation with the community and landowners, the scope of work has been agreed and the initial stage is now underway.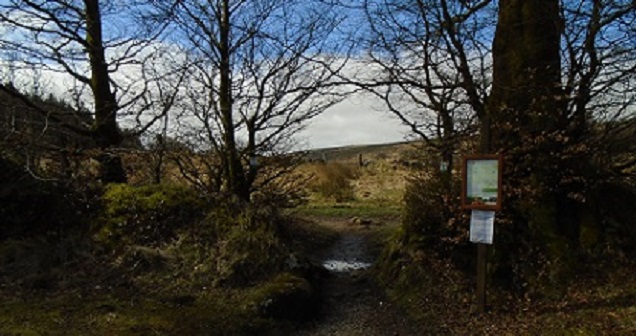 Path leading from Postbridge Visitor Centre car park
Interpretation
There will be 3 onsite orientation and interpretation panels at the Visitor Centre, Bellever/ Postbridge car park and Bellever Forest Picnic Area. There will be 1 smaller panel at Powdermills.
White Horse Hill
White Horse Hill has revealed some amazing archaeological finds. An interpretive display has been created at the Postbridge Visitor Centre.
Accommodating visitors to the area
To help reassure visitors coming to discover the heritage of the area the car park run by the Forestry commission will be re-landscaped and integrated into the car parking provision for visitors in Postbridge- currently the car park by the visitor centre can be completely full on busy days whilst the car park across the road is empty.
Want to know more?
Speak to Ian Durrant, Access and Recreation Officer, DNPA
Tel: 0 1626 831012
Email: idurrant@dartmoor.gov.uk
Read more