Volunteering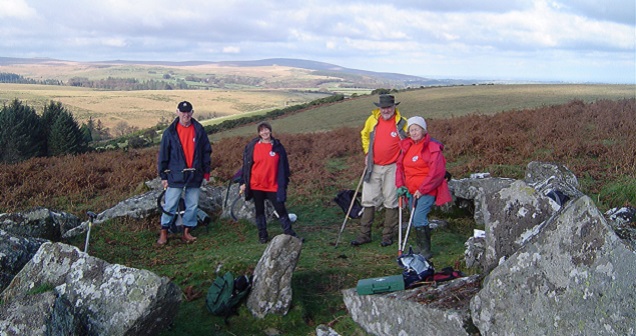 Volunteers at Chagford hut circle
Volunteers are an invaluable and integral part of our landscape partnership scheme. Without their energy, enthusiasm and involvement many of the projects would not be possible.
Recruiting Volunteers.
This project is led by the Community and Events officer, Andy Bailey, who works with project leaders and partners to recruit new volunteers and support existing groups. Andy provides a central point of contact to help volunteers discover more about the Scheme and find suitable opportunities to get involved.
In particular this project will also work with youth groups to promote volunteering for young people based initially around the Dart Valley. It will also actively seek volunteers to get involved at Higher Uppacott and develop ideas about setting up a "Friends of" group.

Supporting Volunteers
Conservation volunteer groups have identified the need for on-going training for their regular volunteers.
The project supports these groups by helping to develop a volunteer skills share network where skills and best practice can be shared. This happens through a programme of skills share training, using a mixture of volunteer network members, skills and expertise from the partners and specialist training providers as required.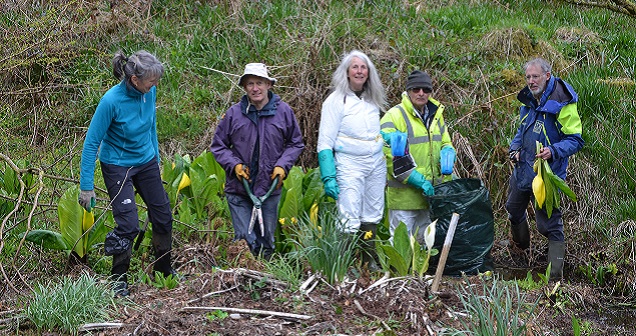 Volunteers tackling invasive species on Dartmoor

Celebrating Volunteering
It is important to recognise and celebrate the contribution that volunteers will make to this scheme and the benefits they will bring to their communities. The scheme holds a celebratory event every two years to recognise volunteer contributions and look at some of the excellent work achieved and to recognise individual volunteers and groups.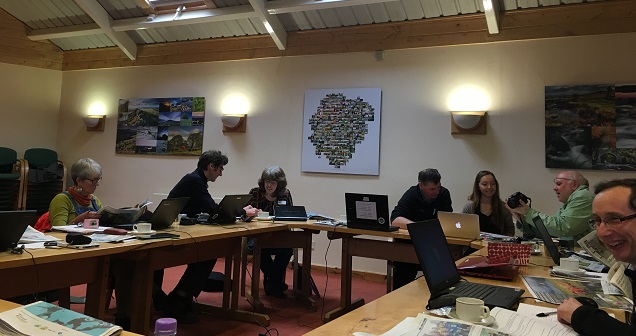 Media training session for our volunteers and project leaders

Volunteer Support for the project Team

There are several ways you could support the central project team. We have two specific volunteer vacancies which we would like to recruit for now.
Schools and Events Volunteer at East Dartmoor NNR
We are looking for someone who would like to share their enthusiasm for nature with families and schools and help us deliver a varied events programme at East Dartmoor NNR and also help us run a series of education sessions with local schools taking part in the John Muir Award
For more information please have a look at the role description
Communications Volunteer
We are currently looking for someone who could provide additional communications support to the Moor than meets the eye team. Could you help us spread the word about the scheme and all the great work it is doing, liaising with local groups and our partners?
If you are interested please have a look at the role description