The pony herd identification project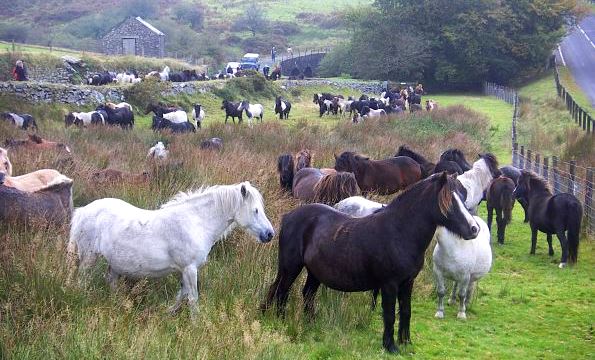 Ponies
The aim of the project is to ensure that there is an informed and ongoing interest in the ponies on the Moor by the general public, and through that a wider interest in the history, amenities and activities on Dartmoor as a whole.
There is hardly any part of the Moor than meets the eye area that does not have a strong link to ponies, and this can be explored for the mutual benefit of the public and herd owners.
The skills that underpin the keeping, drifting and understanding the different needs of the individual herds are unique to Dartmoor, and are in danger of being lost forever.
There is a very real confusion in the minds of the public as to the different types of pony on the Commons, and this project seeks to address this.
The ponies on the commons have suffered in recent times from a lack of investment in breeding standards as the breeders see no financial return in the sale of the offspring, merely an ongoing time-consuming task at drift and sale time. Sale returns from Tavistock and Chagford support this. The very few ponies sold for a realistic sum do not compensate for the many sold for the minimum £10, or go for zoo meat. The disastrous returns from the 2013 drift sales emphasise the need to do all we can to raise awareness of the ponies, because if the ordinary ponies are no longer kept the next generation of children will have nothing to ride.
Want to know more?
Speak to Mark Allott, Scheme manager, Moor than meets the eye
Tel: 01822 890901
Email: mark@moorthanmeetstheeye.org
Read More