Brimpts Tin Trail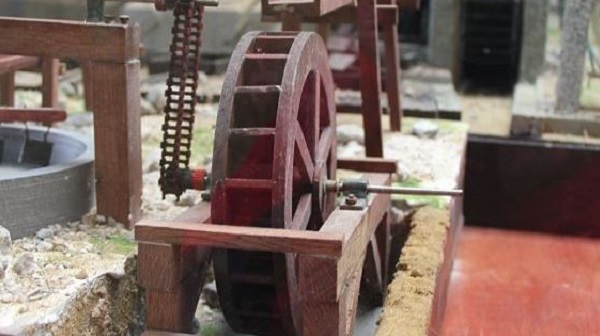 DTRG tin mining model on display at Brimpts Exhibition Room
Dartmoor has a world class tin-working heritage. The history of moor tin mining is well documented from the twelfth century all the way through to the twentieth century. This project seeks to increase, improve and facilitate information and awareness of this history for visitors, communities and specialist groups by:
Publishing a new trail guide with new information, graphics and artwork.
Publishing a new 'History of Brimpts Mines' book with a detailed history and description of Brimpts tin mines.
Creating new display panels for use in the display room at Brimpts. These will also be used by DTRG in exhibitions in Dartmoor communities.
Improvements to the DTRG website so that visitors to the site can access information about the mine through their phones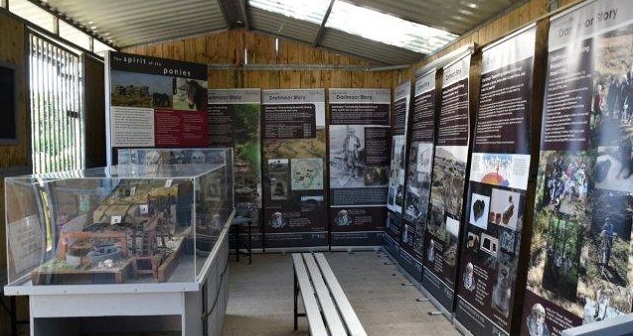 DTRG Exhibition Room at Brimpts Farm

The first two years of the project has seen significant progress towards these goals with the opening of the new exhibition room at Brimpts Farm and the creation of the tin trails and interpretation. Moor than meets the eye project leaders, Landscape Partnership Board Members and our Heritage Lottery Fund Grant Officer had an opportunity to visit the new facility in December 2015. On display were the eight new outdoor display panels which tell the story of Dartmoor tin mining plus a working model of a typical tin mine. Afterwards, Anne Whitbourn, the project leader, led a guided walk up the trail and launched the new trail guide leaflet which is now on sale through various outlets on the Moor.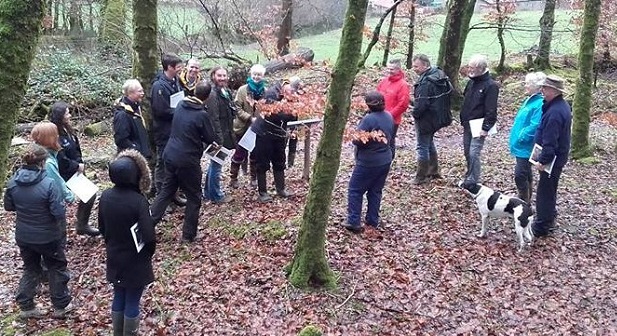 Project leader, Anne Whitbourn, guides a walk on the new tin trail

The new display panels have not just been on view at the exhibition room but have been on tour with the DTRG at their many events. In 2015 the panels were displayed at a variety of venues including: the DNPA staff training day and at a volunteer archaeology day at Bellever (June), at the Pattiland Old Technology and Archaeology Festival and at the Moor than meets the eye Bellever Festival (July), and at a Moor Medieval event (September).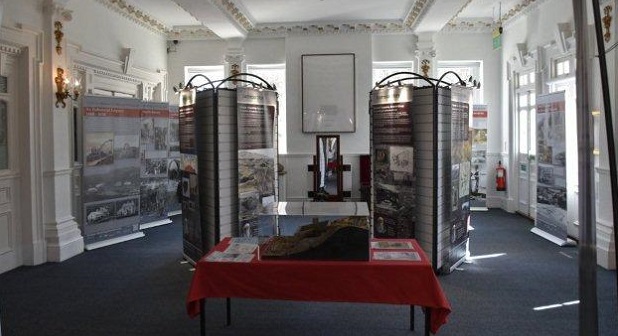 Tin mining exhibition at Princetown Visitor Centre

In 2016 the DTRG were once more out and about in the community, with three exhibitions: at Princetown High Moor Visitor Centre, at the Museum of Dartmoor Life in Okehampton and at St Lawrence Chapel in Ashburton. In addition to their own open day in August, they were also in attendance at the Moor than meets the eye Parishscapes Conference in Ilsington (March). With the 'History of Brimpts Mines' book nearing completion the DTRG continue to build on the success of this dynamic project.
Want to know more?
Speak to Anne Whitbourn, Dartmoor Tinworking Research Group
Tel: 01752 696257
Email: annetimw@btinternet.com
Read more