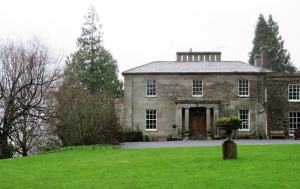 Granite Elements the new Bovey Tracey Parishscapes project is holding its launch on Tuesday 1st March at Colehayes Field Study Centre.
To set the scene for the Granite Elements project there will be an illustrated talk by Dartmoor author Dr Tom Greeves on 'Dartmoor's granite legacy- People and place '.
This will be followed by an opportunity for people interested in the project to get together and share ideas over afternoon tea.
Granite Elements will use a series of walks, talks, demonstrations and workshops to explore the Granite Tramway around Bovey Tracey. Local groups will be researching the heritage of the Granite being quarried at Haytor this underpins the project and how it has impacted on the local community.
Local artists' responses to the Granite Tramway will be exhibited in key places around Bovey Tracey as will the findings from the research.
The legacy will be a better understanding of how the Granite Tramway affects our community and how it needs to be looked after for future generations to continue to enjoy.
More information on this project can be found on graniteelements.blogspot.co.uk
If you would like to know more about this project and would like to come to this launch event please contact Bridget Arnold on 07766342723 or email
bridgetarnold66@gmail.com
Granite Elements is just one of several Parishscape projects that are already underway across the South eastern area of Dartmoor covered by the Moor than meets the eye Landscape Partnership scheme. For more information on the Parishscape project visit our website www.moorthanmeetstheeye.org/parishscapes