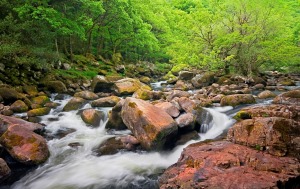 Would you like to work in one of the most distinctive landscapes in the country?
This is a unique opportunity to lead a new and exciting project to engage young people with the iconic Dart Valley, on Dartmoor. As part of Moor than meets the eye, our HLF Landscape Partnership scheme, this project will help tell the Dartmoor Story; of how people have lived with and affected the landscape of Dartmoor over 4,000 years.
The Dart Valley attracts thousands of visitors each year, putting pressure on its special qualities. You will lead a project to help visitors get closer to nature and develop a better understanding of their impact on the valley. You will develop and deliver a programme of targeted events to celebrate its incredible wildlife and engage young people through a film project which will provide training in film making skills, mentoring and support.
The successful candidate will be well organised, an excellent communicator and able to work confidently and independently. They will have experience of managing projects, running events and working with young people. A passion for Dartmoor and it's wildlife is a must.
If you wish to discuss this post further, please contact Andy Bailey, Community & Events Officer (Moor than meets the eye) on 07749 855374.
For more information and to apply visit the National Park website
http://www.dartmoor.gov.uk/about-us/job-vacancies/job-pages/youth-engagement-ranger-dart-valley-in-focus