Heritage Trails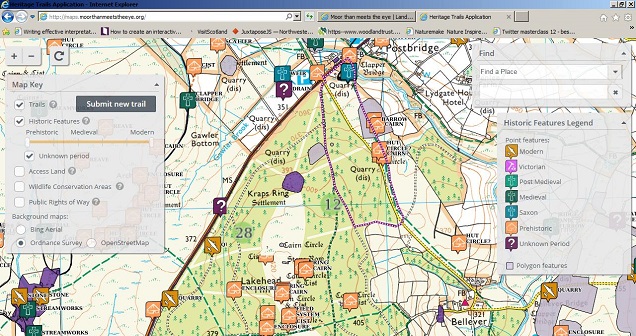 Screenshot of the Heritage Trails map
This project has developed an interactive web based map to create, promote and share a range of Heritage Trails which are designed to help people explore and learn about the area. The map includes layers, which can be switched on or off, to show natural and historic features; local accommodation, pubs, cafes etc; access land and public rights of way.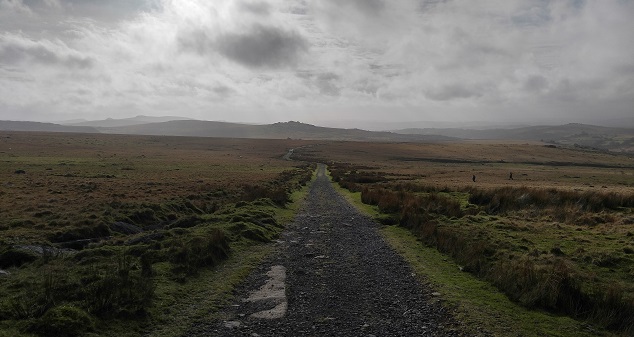 Heritage Trails will help walkers discover new routes across the open Moor
To make this map as user friendly and attractive as possible it holds a range of pre-planned routes themed to the chapters of the Dartmoor Story. The specified trails provide for a range of abilities, providing a challenge and sense of exploration for all by linking heritage sites. There will eventually be a range of routes for walkers and cyclists.
The map will also allow people to plan their own route using the layers of information above to discover heritage they are interested in and upload this onto the website to share with others.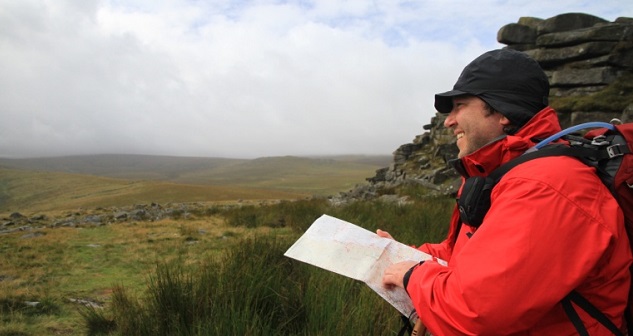 Walkers can use the Heritage Trails webpage to plan their own routes
This Heritage Trails page can be accessed here. More content will be added to it over time.
Want to know more?
Speak to Alison Kohler, Director of Conservation and Communities, Dartmoor National Park Authority
Tel: 01626 831011
Email: akohler@dartmoor.gov.uk
Read more